The functional principle
Labels are guided through the fork. An ultrasonic transmitter in the lower leg of the fork beams a fast sequence of pulses through the backing material. The sound pulses cause the backing material to vibrate such that a greatly attenuated sound save is beamed from the opposite side. The receiver in the upper leg of the fork receives this sound wave.
The backing material transmits a different signal level from the label. This signal difference is evaluated by the esf-1. The signal difference between the backing material and the label can be very slight. To ensure a reliable distinction, the esf-1 has to learn the label.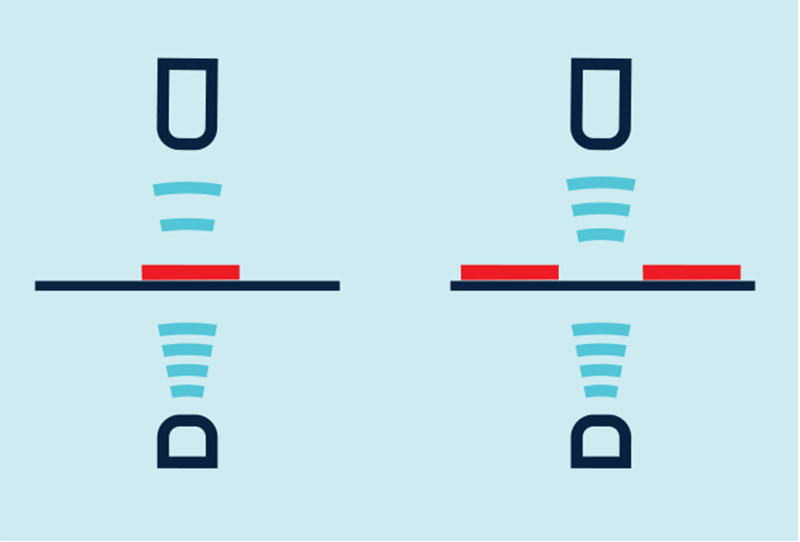 Backing material with a label provides an attenuated signal level
The esf-1
can reliably detect high-transparency, reflective materials as well as metallised labels and labels of any colour. The measurement cycle time automatically self-adjusts to the sound power required. For thin labels and backing materials, the esf-1 can work at its maximum speed, with a response time of < 300 µs.