The sks sensors
are the smallest cuboidal ultrasonic sensors from microsonic and feature a housing design reduced by 33% compared to the zws sensors.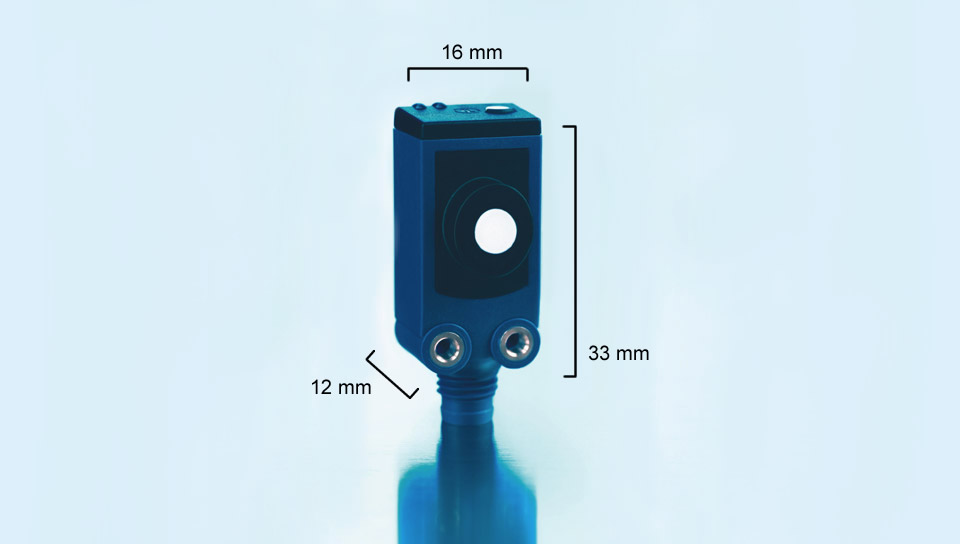 The miniature housing of the sks ultrasonic sensor fits in constricted installation locations e.g. for sampling conductor boards and wafer in the electronics industry, for presence checks on conveyor bands or fill-level measurement in small containers. When capacitive or optical sensors come up against their physical limits, installation compatibility of ultrasonic sensors with many optical sensors enable their deployment: simply secured with two M3 screw sockets.
For the sks sensor range
two output versions are available:
| | |
| --- | --- |
| | 1 switching output, optionally in pnp-, npn- or Push-Pull circuitry |
| | 1 analogue output 4–20 mA or 0–10 V |
The temperature compensation
of the analogue sensors profits from a significant improvement. The sensors reach their operating point only 45 seconds after activation of the operating voltage. We now compensate for the influence of self-heating and installation conditions. This brings improved precision shortly after activation of the supply voltage and in running operation.